HOME ABOUT US CAMPUS TRAININGS CONTACT US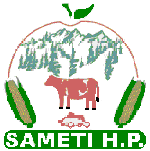 ROLE OF SAMETI

To function as an Agriculture Extension Management Institute at state level.

To provide the consultancy in areas like project planning, appraisal and implementation etc.

To develop and promote the application of management tools for improving the effectiveness of agriculture extension services through better management of human resources.

To organize need based trainings for middle level & grass root level Agriculture Extension Functionaries.

To provide training programs on management, communication and participatory methodologies etc. as a sequel to the feedback.